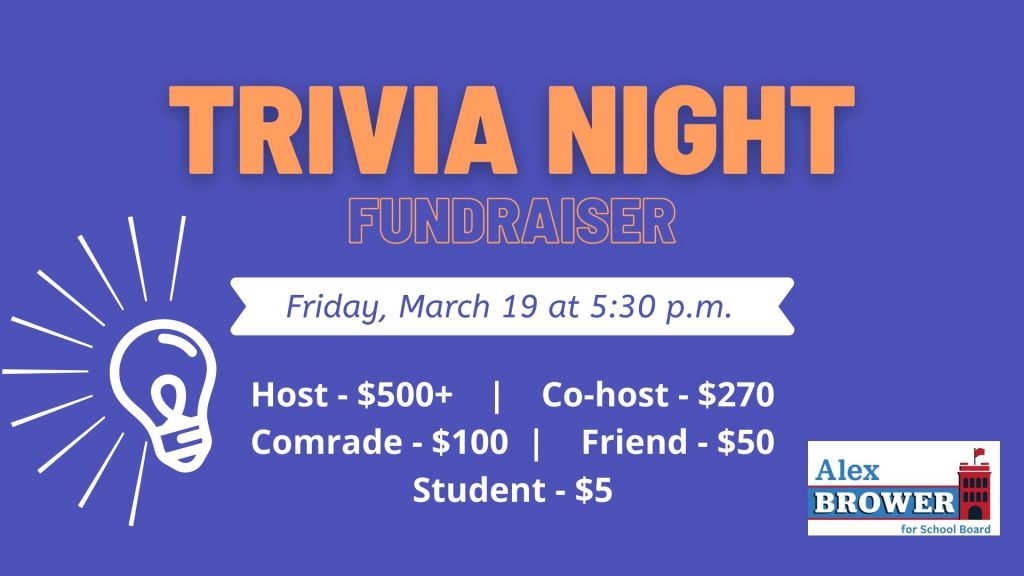 Join us on Friday, March 19 at 5:30 p.m. via Zoom for an exciting hour of trivia and support Alex Brower's progressive campaign for Milwaukee School Board!
Trivia topics will include MPS history, Milwaukee history, Milwaukee socialist history, silver linings of 2020 and more. You won't want to miss it!
All contributions – no matter their size – are greatly appreciated.
We look forward to seeing you there!